Kresge Seminar Room (Room 159)
The Kresge Seminar Room is a space that seats up to 80 people.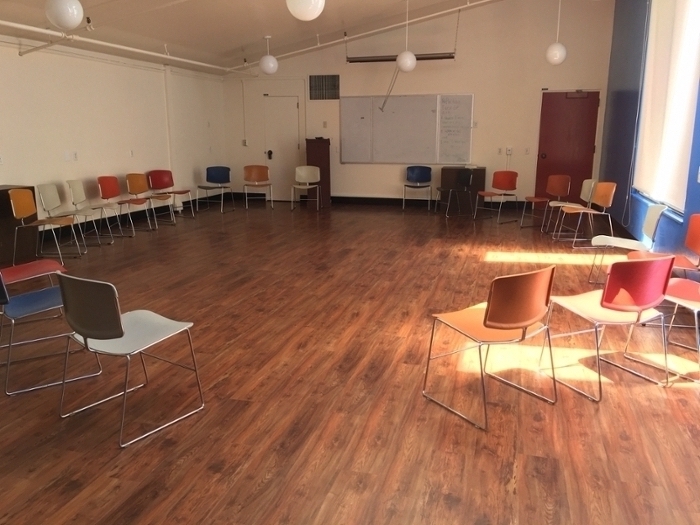 Featuring a large whiteboard, 3 medium-sized tables, and a large wall-mounted flat screen TV, the Kresge Seminar Room is the ideal location for a guest lecture, a meeting, or a conference. It can also serve as a reception area. There is an attached kitchen that includes a refrigerator, stove, sink, and kitchen supplies. You will need to check out a key to use the kitchen.
Located at the Kresge Piazzetta in Lower Street on the second floor, the Kresge Seminar Room, or Room 159, can be booked online. You can contact the Kresge College Academic Programs Coordinator at lwillend@ucsc.edu with any questions, and fill out this form to secure your spot. The room is accessible via stairs or an elevator.
It costs $75 to rent the space. Please provide a FOAPAL in the online form or a check payable to UC Regents. 
The room cannot be booked during holiday breaks, and between the last day of Spring finals and Labor Day Conference Services is responsible for booking the space.