Kresge Programs Office and Activities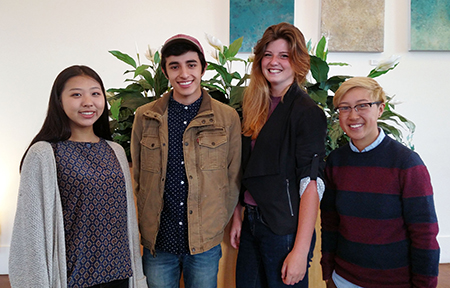 Office Hours: 10:00 a.m. to 5:00 p.m. weekdays
Information: (831) 459-3925
The role of the College Programs Office and the programming staff is to foster a sense of community for the students, staff and faculty of Kresge though educational and social programming. All Kresge affiliates are supported by the College Programs Office that is located at the top of Kresge College in the Town Hall Building, next to the Owl's Nest Café. We are your link to the Photo Co-op, Music Co-op, Recreation Room, Kresge Town Hall, Kresge Parliament, Orientation, Family day, and our Kresge College Commencement. Additionally, the College Programs Office is where, as a Kresge student, you can check out movies, board games, cookbooks and recreation equipment.
Throughout the academic year, we will be providing a wide variety of activities. A monthly calendar is posted around the college and here on-line letting you know when and where events will be happening. Additionally, the Programs Office works in partnership and co-sponsorship with student organizations and other campus units to bring exciting events to the Kresge Community. As a Kresge student, if you have an idea for a great community event, the Programs Office staff is always here to help you with planning and production. Kresge affiliates may use our Town Hall 200+ seat auditorium for community events without incurring a facilities fee.
The Program Office staff includes the College Programs Coordinator, Assistant College Programs Coordinator, four student Programs Assistants, four student Technical Crew Members, one student Photo Co-op Manager and 15 student Orientation Leaders who volunteer during fall orientation, graduation and other large college activities.
On behalf of myself and the entire College Programming Staff, welcome to the Kresge Community! We hope to see you soon around Kresge.
Pam Ackerman

College Programs Coordinator