Housing at Kresge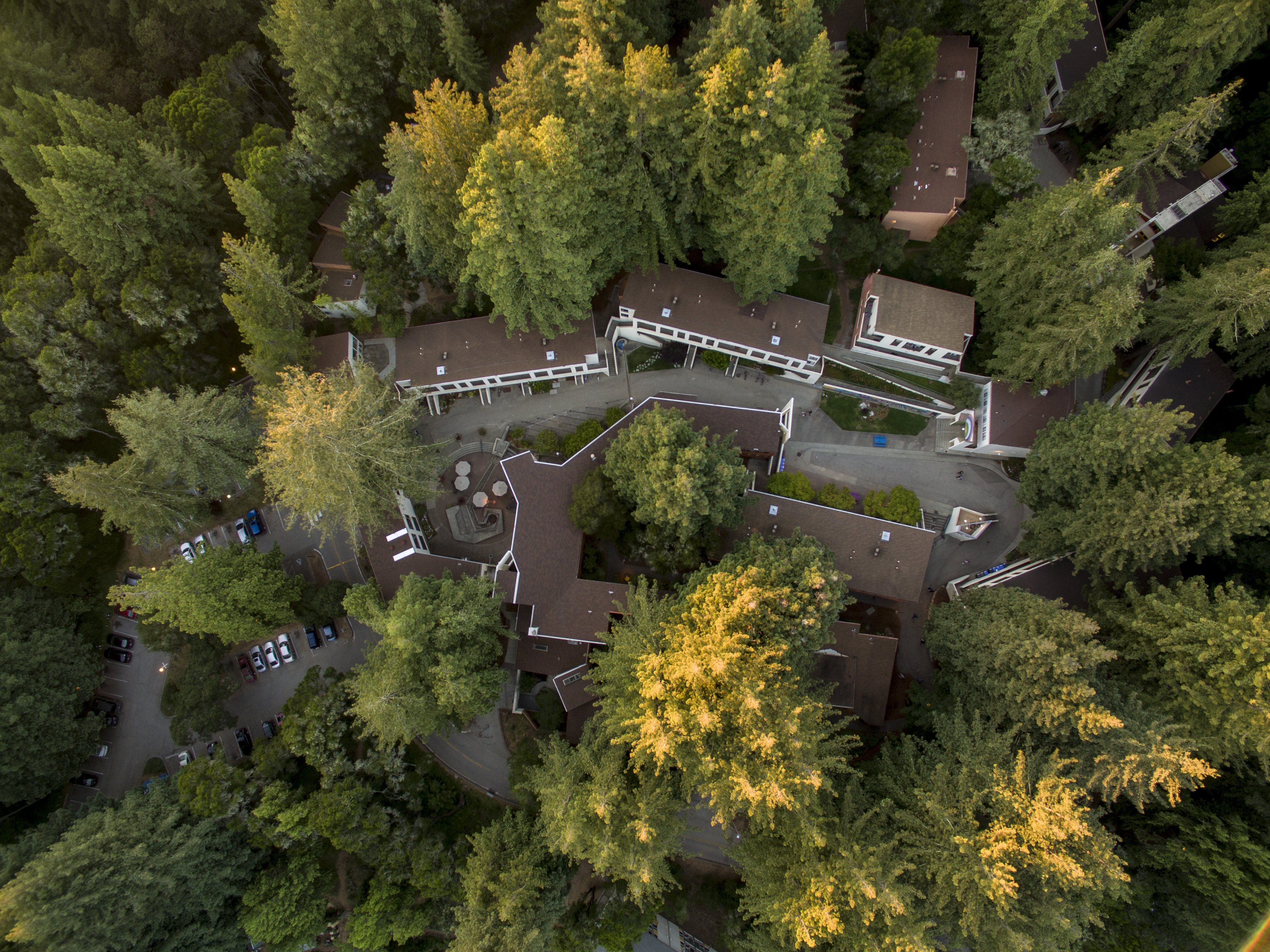 Kresge College is composed of two main sections: Kresge Proper and the J & K Buildings. Among them there are 3, 5, 6, 7, and 8 person apartments.
Kresge Proper houses primarily seven- to eight- person "suites" and six-person "flats" in 59 apartments and eleven buildings. In addition, there are three "triplets" (three-person apartments). Kresge Proper is where frosh are housed. It is also where  the Student Garden and the Kresge Mailroom are located.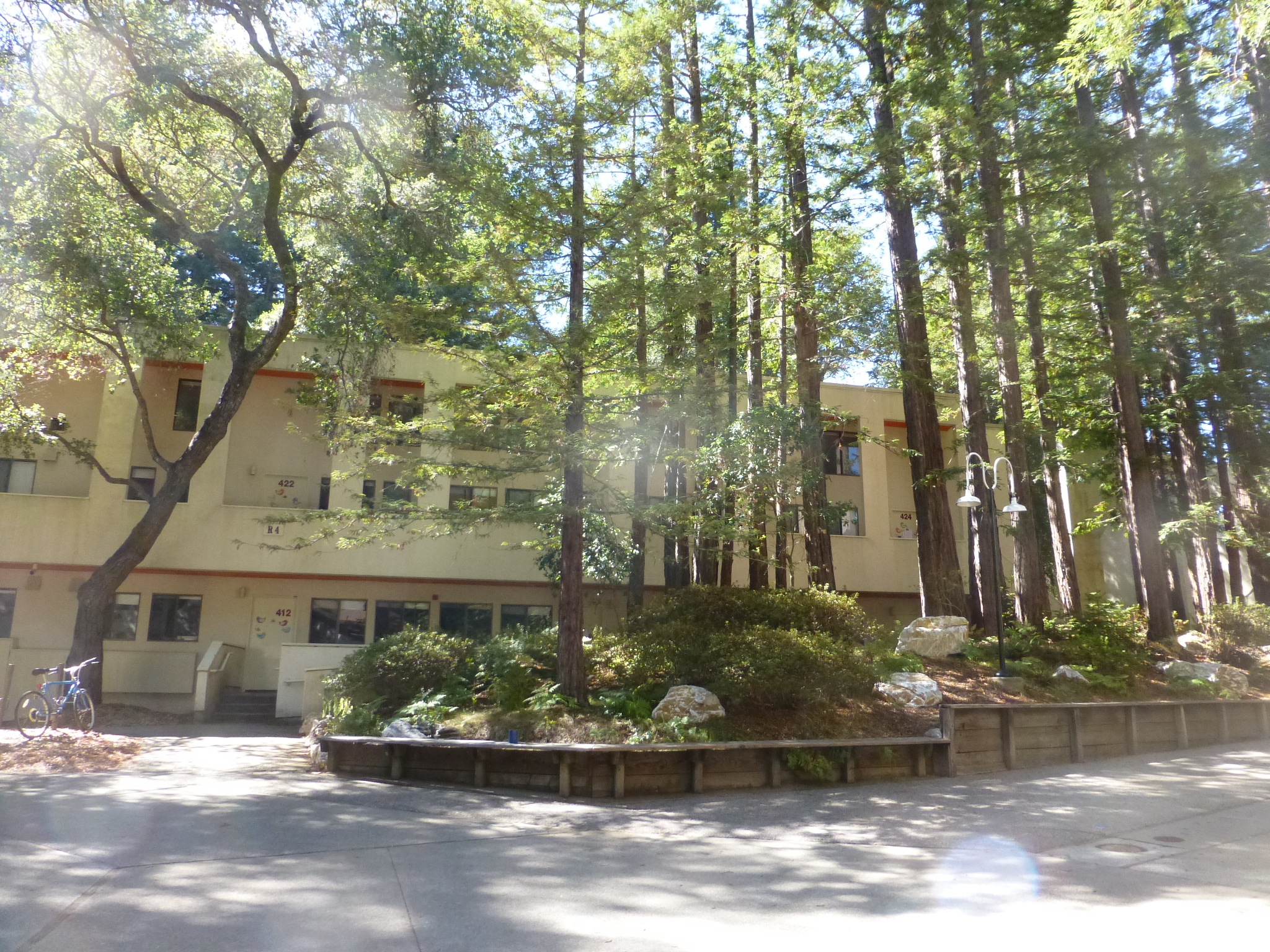 The J & K Buildings consist of 42 three-person apartments and are located just below Kresge Proper in the J & K apartments area between Porter and Kresge Colleges.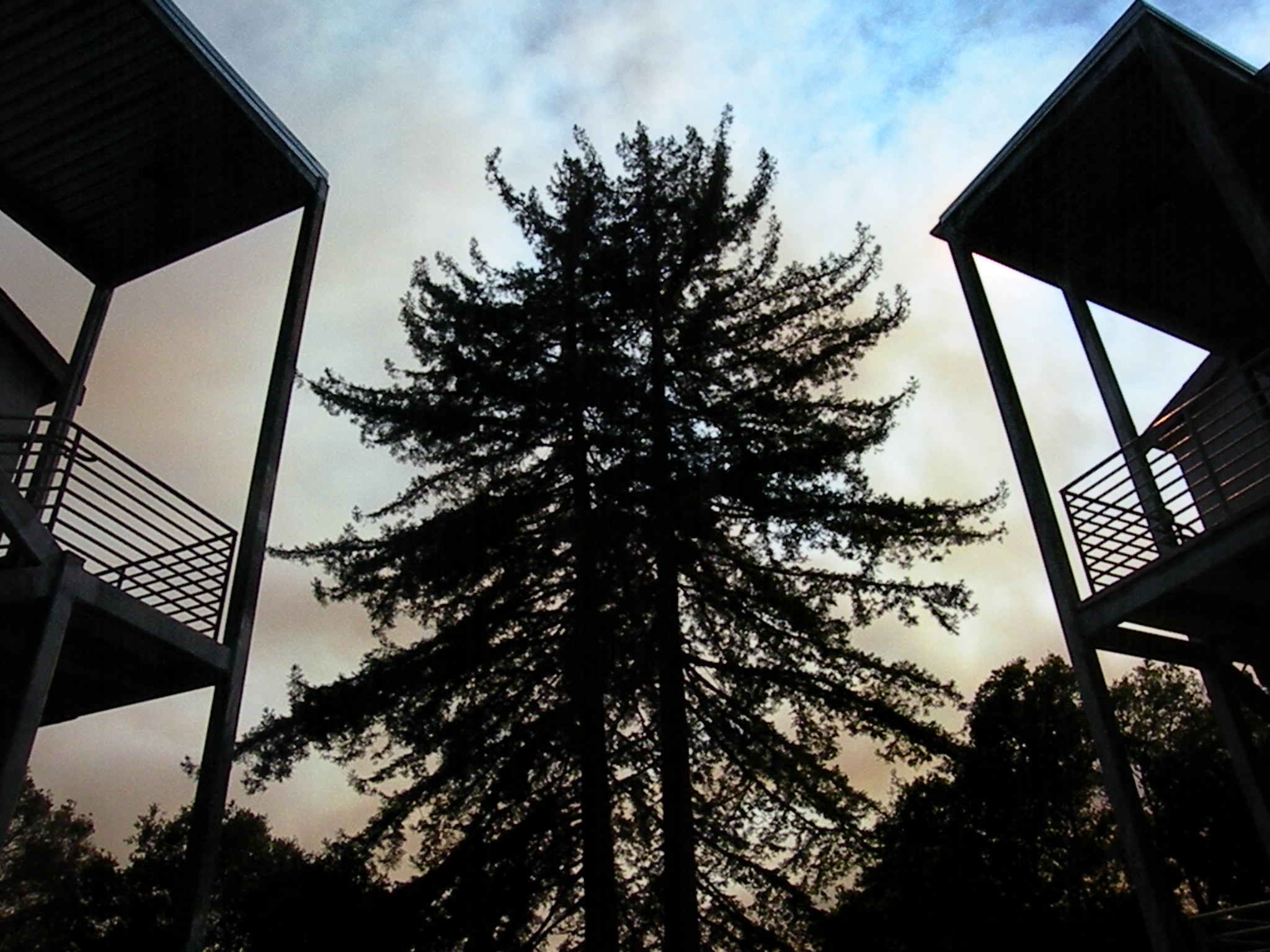 Apartment Furnishings:
All apartments at Kresge come furnished. The kitchens are equipped with a stove, refrigerator(s) and trash and recycling containers. In the bedrooms, each resident is furnished with a bed, mattress, dresser, chair, and desk. The living room has a couch, loveseat, coffee table, and end tables. The eating and dining area has a table and set of chairs. The apartments also include wall-to-wall carpets, lamps, window treatments, vacuum, and mop & bucket.
Apartment Themes:
Substance Free - These apartments are for students who are seriously committed to a living environment that is free from alcohol, smoking and other drugs. Members of these households agree on behalf of themselves and any potential guests of theirs not to bring any substances into the apartment whether or not they are over 21. Note that the use of illegal substances is never permitted in UC Santa Cruz housing facilities. 

Single Gender - These apartments are for those who prefer an all-male or all-female environment.
Mixed Gender - These apartments are for students who agree to live cooperatively with students of all genders. However, bedrooms are single gender and the apartments are gender balanced.
Ecovillage - The ecovillage is a community striving to live well and lightly together. From appropriate technologies to holistic health, from sustainable agriculture to group facilitation, the ecovillage brings together 1st year students who wish to actively create a new world based on cooperation, justice, and sustainable living. If you are looking to cultivate a deep sense of place and engage with sustainability education, this is the place for you. Students are highly encouraged to participate in the Kresge Garden Co-op, The World Cafe, and the classes, workshops, and events sponsored by the Common Ground Center at Kresge. Space is limited: a supplemental application is required for this Housing Option. 
Writers House - a residential option for students with an interest in journalism and/or creative writing, regardless of their prospective majors. Students will have the opportunity to select a visiting writer, meet with creative writing and journalism instructors and get involved in The Kresge Town Krier and Rapt, Kresge's two student publications. Writers House residents will have the option of enrolling in a two credit creative writing class attached to the Kresge Core class and taught by a published writer. The Writers House is open to Kresge Frosh: a supplemental application is required for this Housing Option. 
Read what Writers House is producing on their blog. 

Trans Inclusive Housing - This room option is ideal for students whose gender identification and/or gender expression varies from the standard paradigm, as well as any student sensitive to the concerns of transgender people. Bedrooms allow for same gender or other-gender identities to live together regardless of biological sex. Students wishing to live in trans inclusive housing who do not self-select a rommate on their housing application will be assigned a roommated based on answers provided in the Lifestyle Questionnaire and follow-up interviews.
Sober and Clean Recovery Housing - Students in recovery live with other students in recovery who are alcohol, marijuana and other drug free. A supplemental application is required for this theme. This option varies by year based upon demand.