Kresge Faculty Fellows
Kresge College Fellows are dedicated artists, teachers, and scholars drawn from every field of study at the University.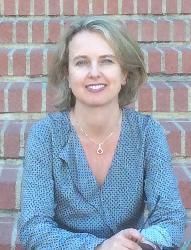 Pronouns she, her, her, hers, herself
Title
Division Humanities Division
Department

Languages and Applied Linguistics

Phone

831-459-3420

 (office)

,

831-459-2609

 (msg)

Email
Fax
Website
Office Location

Humanities Building 1, 131

Office Hours Fall 2021: Mondays 1-2 pm (Zoom) and Thursdays 10-11 am (in person)
Mail Stop Humanities Academic Services
Mailing Address

Humanities Academic Services
Santa Cruz CA 95064

Faculty Areas of Expertise

Heritage Languages; Spanish as a Heritage Language; Language Development; Bilingualism, Multilingualism

Courses SPAN 150: Introduction to Hispanic Linguistics, SPAN 114: Advanced Conversation and Composition, SPAN 153: Spanish as a Second Language, APLX 101: Second Language Acquisition, APLX 135/235: Second Language Teaching
Research Interests
Spanish linguistics; second language acquisition; cognitive linguistics; usage-based theory of language acquisition; heritage languages; language pedagogy and curriculum design.
Biography, Education and Training
Ph.D. Spanish Linguistics, UC Davis (2004)
Selected Publications
Books
Blake, R., & Zyzik, E. (2016). El español y la lingüística aplicada. Georgetown University Press.
Zyzik, E., & Polio, C. (2017). Authentic materials myths: Applying second language research to classroom teaching. University of Michigan Press.